About Our Website
Our website provides low-income and disadvantaged individuals access to legal advice or representation in Missouri.  In some counties access to an online application is available. 
Also, our website provides access to legal information articles published by the staff and volunteers of the four legal aid programs.   Links to other websites that provide legal information articles and forms concerning Missouri laws are included in this web site.  If you are directed to one of these websites, you will be notified in the article summary that you are leaving our website.  To return to our website simply press the back arrow button on the upper left of your computer screen. 
This website is provided and supported through the efforts of the four legal aid programs in Missouri.  Each legal aid program is a separate and independent nonprofit 501 (c) 3 corporation that receives a majority of its funding from the Legal Services Corporation (LSC).  Each legal aid program maintains their own website where you may find specific information about obtaining their services.  The four legal aid programs in Missouri include:  Legal Services of Eastern Missouri, Legal Aid of Western Missouri, Legal Services of Southern Missouri, and Mid-Missouri Legal Services.
If you have a civil legal problem and are unsure if you qualify for legal aid, please go to the "Offices" page of this site to find out how to apply for legal aid.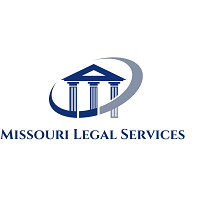 We do not provide any legal advice by e-mail.  If you have other questions or comments concerning this site, please e-mail them to swlackey@gmail.com
Last updated on .