The Legal Services Model Practices and Innovations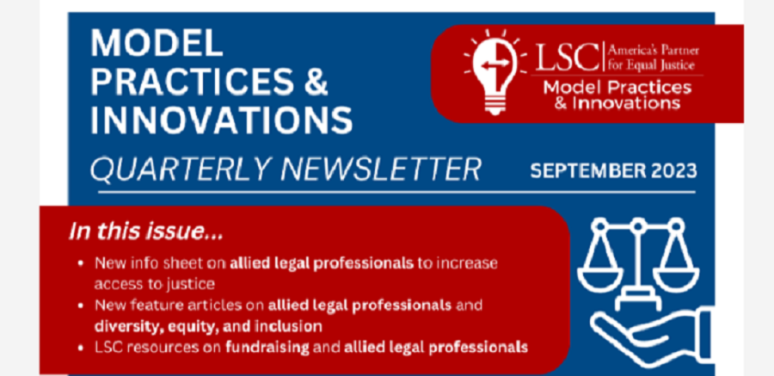 The Legal Services Corporation has released information concerning:
1. New info sheet on allied legal professionals to increase access to justice;
2. New feature articles on allied legal professionals and diversity, equity, and
Inclusion;
3. LSC resources on fundraising and allied legal professional.
To view their newsletter, click on pdf link below.